NSW ratepayers are forced to pay their council's CEOs massive salaries. Salaries that dwarf the wages of Premier Minister Gladys Berejiklian and even Prime Minister Scott Morrison.
A review of salaries by the NSW State Government is expected to be published soon this year – and is expected to divulge the apparent reasoning behind this publicly funded generosity.
The largest salary package was funded from the pockets of the residents of Parramatta last year, whose GM, Brett Newman (pictured below), received $549,299 of in the 2019/2020 financial year.
Another 14 councils ordered their residents to dig deep so that their bosses could get more than the $408,000 salary Gladys Berejiklian takes home.
The second highest earner was Ray Brownlee, GM of the Northern Beaches Council. Mr Brownlee's compensation package was $512,092 although he does have a public service medal that he received on Australia Day 2015.
Although Canterbury Bankstown's Matthew Stewart was overseeing areas of some social disadvantage he received $501,938, Kerry Robinson of Blacktown was paid $486,744, Alan Young of Fairfield received $484,588 and Gail Connolly of Georges River was paid $460,017. 04.
City Councils vote on GM's pay packages, while most other senior public service positions, including state and state MPs, have their salaries decided by an independent tribunal.
This has lead Greens MP David Shoebridge to state "the growing gap between the salaries paid to senior management and the people on the councils who actually do the work for residents needs to be reversed."
The Daily Telegraph reported on 2 January that Local Government Minister Shelly Hancock said the State Government was reviewing the situation. Ms Hancock said "the government is strongly considering mandating the salaries of local government General Managers so that they are set independently of elected Councillors." The State Government review into this is due in the first half of this year.
Mr Shoebridge agrees and argues that "no council GM should get more than the Prime Minister or the Premier. Every additional dollar paid on a GM's salary is a dollar that cannot be spent on local services and infrastructure."
A Parramatta Council spokesman said the huge compensation package covered several employees in the role as well as Brett Newman.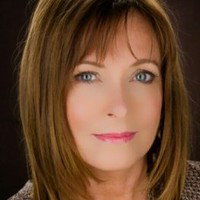 A Sydney city spokeswoman said their GM's salary "was set on the basis of similar city councils".
The spokeswoman also said that "Sydney's GM, Monica Barone (pictured left), did not request, or receive, a salary review or bonus during her tenure as GM. All executive salaries in the City of Sydney are compared to comparable large councils and large public sector organistions as they manage the services for New South Wales's major cosmopolitan city."
_____________
Based on an article published in Ebene Magazine, 2 January 2021. See; https://en.ebene-magazine.com/levelmagazine-au-councils-fat-cats-paid-more-than-premier-pm/