Coffs Harbour has recorded the lowest rental vacancies in the state, staying steady at 0.5%. according to The ABC Coffs Coast.
By The Editor
This is a vacancy drop from January when the NSW Real Estate Institute (NSWREI) recorded a vacancy rate o 0.89%.
In February the NSWREI found the the median rent in Coffs Harbour for houses is $480 per week and the median rental yield is 4.19%. Stock on the market for houses/townhouses has changed -62.39% compared to last year and the average time to sell a house/townhouse is 169 days.The median listing price for units is $385,000 and this has changed 28.76% over the past year.
The average unit takes 234 days to sell and the median rent for a unit in Coffs Harbour is $330 per week, producing a rental yield of 4.45%.
The median listing price for houses in February was $595,000 and this has changed 11.21% over the past year and changed 13.33% over 2 years. (See; https://www.realestateinvestar.com.au/Property/coffs+harbour )
Federal Government meanwhile encourages people to move from cities to regions with campaign
Despite the fact there is currently a housing crisis in some regional towns the Deputy Prime Minister, Michael McCormack, is launching a multi-million-dollar "move-to-the-country" campaign.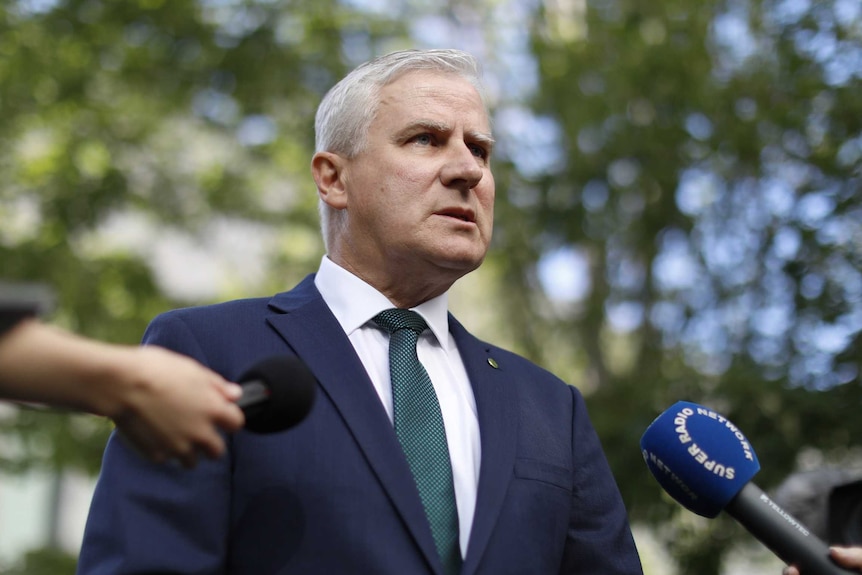 Launching the campaign Mr McCormack (pictured above) said; ""You could live like a king or queen in regional Australia."
The Commonwealth has put $4.6 million towards the push, which was organised by the Regional Australia Institute, a not-for-profit think tank.
Deputy Prime Minister Michael McCormack said many city dwellers would be able to afford better houses in regional Australia.
A full story by the ABC on this federal government campaign can be found here; https://www.abc.net.au/news/2021-03-17/regional-jobs-going-begging-but-country-towns-full/13249574